<

>
Rush Munro's Ice Cream Serving Greatest Satisfaction Nationwide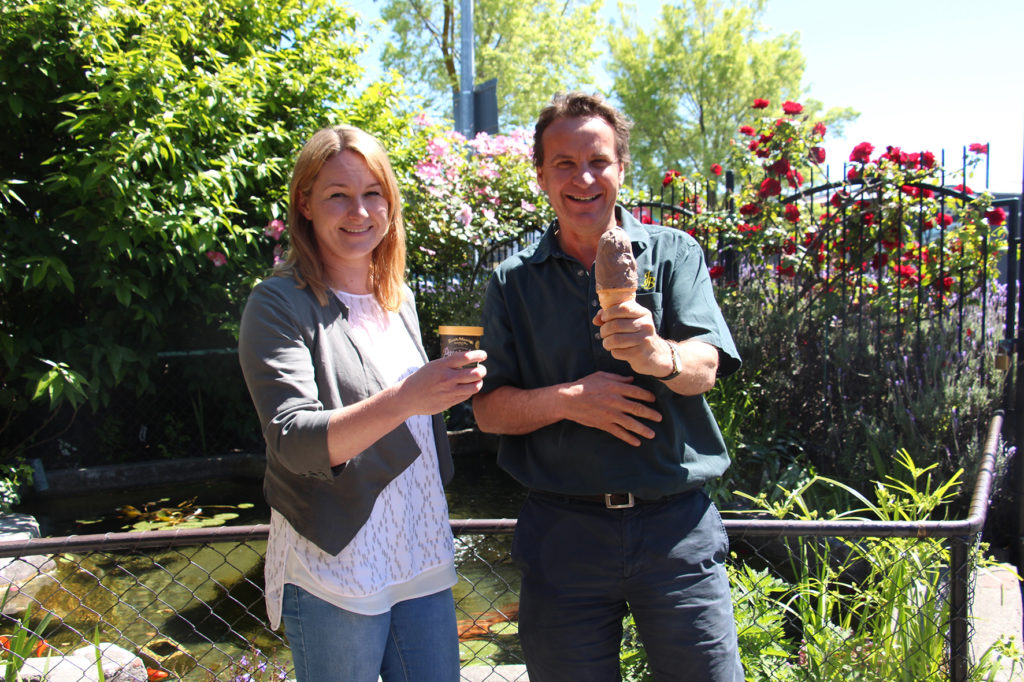 Rush Munro's ice cream is serving New Zealanders the greatest satisfaction in a tub, according to a nationwide survey.
Rush Munro's has taken out the top award in the inaugural 2015 Canstar Blue customer satisfaction survey in the highly competitive ice cream market category.
Rush Munro's general manager, Chantelle Ramage says winning the top award in the national Canstar customer satisfaction survey is a fantastic start to the summer season.
"The results show New Zealanders from across the country love Rush Munro's 100% natural ice cream served in a tub and made, mostly with locally sourced ingredients," she said.
"With a hot summer on the way, we are very busy in our Hastings factory and shop meeting increasing New Zealand customer demand for our premium ice cream.
"This award is an exciting time in our history and our future as we continue to lead New Zealand in the highly competitive ice cream market.
"We are committed and work extremely hard to earn a reputation for delivering customer satisfaction. It's extremely rewarding to know how much Kiwi households love Rush Munro's ice cream, which is New Zealand's oldest and most iconic ice cream."
Canstar surveyed 2500 New Zealand consumers asking if they had purchased and eaten ice cream tubs in the last 6 months and the results are based on 1814 respondents and 4592 responses.
Customers surveyed rated Rush Munro's five out of five stars for taste, variety of flavours and overall satisfaction. The survey included 14 brands of ice cream.
Rush Munro's, 100% natural ice cream has been handcrafted since 1926, using the finest locally sourced ingredients and real fruit.
The award comes at an exciting time for Rush Munro's, which is currently expanding its Hastings factory and is undergoing positive change. The ice-cream manufacturer has been brought back under Hawke's Bay ownership and is again 100 percent owned by John Bostock, a local grower and exporter.
"We are proudly one of the few ice cream manufacturers in New Zealand to still be privately owned and operated. We believe our quality handcrafted ice cream is a reflection of the care and passion that is behind our brand," said Miss Ramage.
Canstar Blue General Manager, Jose George says New Zealand is world-famous for its ice cream and exports it to all corners of the globe.
"We wanted to find out which brands are most enjoyed at home. We're a nation of ice cream-lovers and these results show consumers think highly of some locally-produced products.
"Tip Top is the most dominant player in the market, but there also seems to be a strong sense of customer loyalty to some of the smaller brands."
ENDS
For more information please contact
Catherine Wedd, 0212886770