<

>
Global distribution deal ensures wider availability of solar powered water pump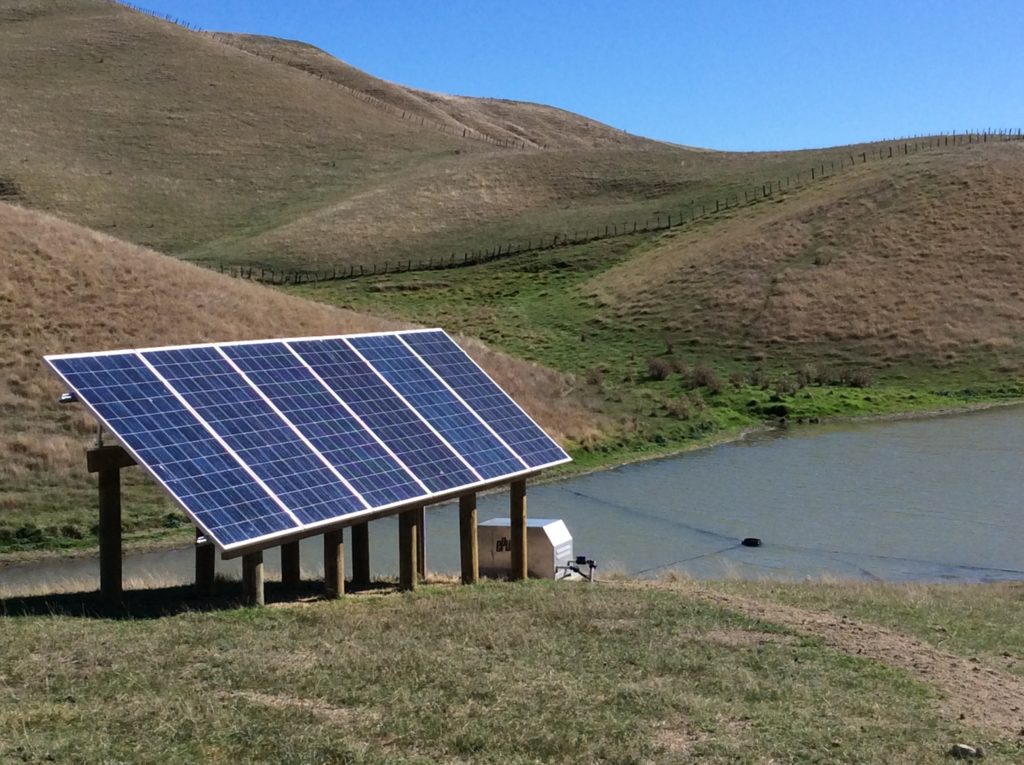 Hawke's Bay innovators Shane Heaton and Gavin Streeter ambitions of using solar power to get water to remote farmland as well as international disaster relief missions has taken a major step forward.
Mr Heaton and Mr Streeter launched their ePump solar water pump last December and strong demand nationally and internationally has led to them signing a major distribution partnership with one of the world's leading designers and manufacturers of dairy systems and technology, Waikato Milking Systems.
Mr Streeter said "sales well exceeded expectations" for the solar water pumps over the El Nino affected summer as farmers attempted to keep stock water troughs full. There has also been interest from Aid Project organisers in the Pacific Islands and South Africa.
"We've struggled to keep up with demand with up to 30 ePump enquiries a day, as well as manufacturing the units. The best solution to keep up with demand and production was to partner with a reputable global firm that offers strong distribution channels.
"Waikato Milking Systems has distributors through the US, South America, South Africa, Russia, Europe, UK, Ireland and Asia. They have relationships in these regions, we don't, so it makes sense to partner with them.
"Since launching we have fielded calls from individuals and organisations involved in disaster relief from extreme weather conditions and the ePump will enable access to water supplies," Mr Streeter said.
Another market the pair is keen to open up to is remote recreational land such as Department of Conservation huts as well as holiday homes in remote areas.
Waikato Milking Systems' CEO, Dean Bell said the company is best known as one of the world's leading designers and manufacturers of rotary and herringbone milking platforms and technology.
"However, we are always looking to work with like-minded, innovative companies whose products or services answer a particular need. The ePump is revolutionary and we are delighted to add this product to our distributorship for the obvious value and appeal it will have for farmers, in conservation and in climatic disasters when access to water is a matter of life or death."
Mr Streeter and Mr Heaton gained Callaghan Innovation funding which helped developed the controller or the "brain", which is a circuit board that optimises the use of solar power and monitors water pressure, run times and faults logs.
The system is fully automatic and operates like a standard pumping system. It has some SMART features to maximise the pumping time and protect the motor.
The ePump can pump up to 120 metres of head and up to 20 litres per minute in daylight hours and can withstand the harshest environments. It can fill stock troughs on hillsides up to 120 metres on hill country and unlike other options it can draw both clean and dirty water.
For more information and videos of the ePump visit www.solarpump.co.nz